PTAAS
Continuous penetration testing is an agile way to ensure security

Penetration Testing as a Service (PTaaS) is a flexible and transparent way of verifying security on the app level.
It's time to say goodbye to ad hoc testing projects.


PTaaS is the best tool for continuously enhancing app security.

Apps are constantly developing, as are cyber threats and hackers' tricks. With PtaaS, your app's security keeps pace with app development.


Satisfied users of continuous penetration testing

PTaaS offers

strategic benefits for software business



The trend overview provided by continuous pentesting shows you visually how your security level is performing. It helps you identify systematic problems and manage app development security. As a result, you move from error correction to prevention. You use resources more rationally as software developers do not spend their valuable time on solving the same problems. That means you get better information security for the same budget.

Do you want to see an example of security level performance improving over the longer term? Contact us and we'll tell you more!
100


Continuous penetration
testing NPS
100 %


of tested targets contained areas for improvement
30 %


of tested targets contained
serious vulnerabilities
You continuously ensure information security and quality

You lower security risks, reduce vulnerabilities and continuously ensure apps', systems' and programs' security and quality. New properties are tested in a harmonious manner and the progress of repairs on previously reported flaws is monitored.

Cost-effectiveness

You move from error correction to prevention. When you rationalize how you use your resources, you get better security for the same budget. You won't need to hire an app security professional. Continuous penetration testing is a more effective and more extensive way of testing than projects.

Risk management

The pace of security testing is matched to development, reducing residual risks and eliminating testing backlog.
You increase trust and boost client loyalty

Tell your stakeholders that an impartial party is conducting continuous penetration testing. By communicating your security efforts, you create a competitive edge and increase trust with your stakeholders as well as boost client loyalty.

Software development

Consideration of information security develops as an essential part of software development and the business culture. Software developers' work also becomes easier when repairs are regularly proposed. Simultaneously, you improve the app development process and raise app quality.

Compliance

The scope of testing can take external information security requirements and standards (e.g. OWASP Top 10 and ASVS) into consideration.
Agile and fast product development

increases the risk of a security breach

Digitalisation puts ever greater pressure on data systems' product development. The security testing done on the previous version does not guarantee the system's security today. Just as product development is a process, so is testing.
Cyber criminals are particularly interested in:
Business-critical systems
Apps which process sensitive or confidential information
Systems related to critical infrastructure
In general, all web apps available publicly online.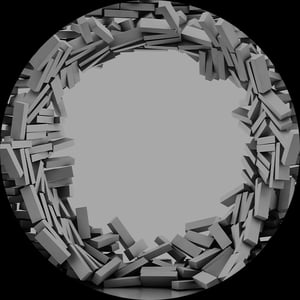 PTaaS:

a solution for the security challenges of agile development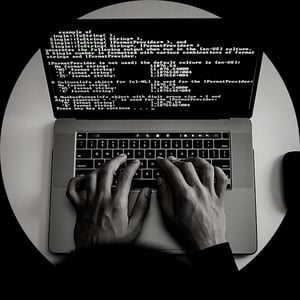 Continuous penetration testing is a modern way to ensure that your app is secure.
The service allows you to run security tests on rapidly changing, critical web apps whenever updates are about to be published. It effectively inspects the changes presented by new updates for security weaknesses before they are put into production and without a large labour input from you.

The service models the target system to automatically identify the key security changes. It also monitors the progress of repairs on previously reported flaws.

PTaaS harmonizes the pace of development and testing. This means your development team is always up to date with app security flaws and can react to them fast.
With continuous security testing

You protect your company's data networks and apps, constantly ensuring they are secure
You develop software developers' and the entire organization's app security skills
You enhance your ability to identify and react to threats
You improve the app development process and raise the quality of information security, data protection and services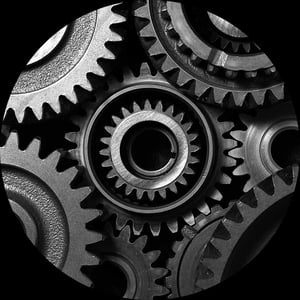 We test hundreds of targets annually.


Read our clients' experiences.

"We've been very satisfied with continuous penetration testing. It's forced us to develop our own activities. Thanks to the testing, we have a new culture and we're now able to react to every report with a view to the action we should take in light of the findings. Do we get every available person 'pumping' (if there are bad breaches), or is it something that doesn't need acute repairs."
"Our information security is continuously audited against the requirements of ISO 27001 and SOC2. Thanks to Silverskin's continuous security testing, we always pass the information security quality sections with flying colours. The auditors haven't raised any issues with our information security level. This really makes what we do easier!"
"The benefits of continuous app security testing are just that: continuous. Every cycle, we continuously monitor whether our production-bound systems are secure. We catch any coding errors or configuration errors before they go to our clients. We just have so many critical systems that they all have to be kept secure. I sleep better knowing that they've been tested."
How we start working together
Contact and needs analysis
Contact us and we'll chart your information security needs.
Service identification and quote
When we've understood your situation, we can offer you a solution that meets your specific needs and give you a quote.
Collaboration begins
Our service begins with a kick-off meeting. There, we review the details that are important to our delivery of the service, and we establish the steps that are needed for successful collaboration.
A certified and knowledgeable

partner
We have over 10 years' experience of providing cyber security services. We constantly develop ourselves and certify our skills. What's more, we're pleasant to work with!

Do you also want to move into the era of continuous penetration testing?

Email us at sales@silverskin.fi or leave a contact request and we'll talk more!